Services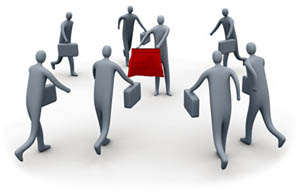 The News Service, in both English and Hindi, forms the heart of the DNA operation. It presents objective, user-friendly news with a global perspective.
DNA breaks through often clich?d and stereotyped reporting about this part of the world. Its talented team of journalists & contributors some of the best in India – produces a steady output of diverse, well-researched news and backgrounders, features, interviews, analysis and commentaries.?
Subjects span politics, foreign policy, strategic affairs, corporate affairs, science and health. Aviation, energy, technology, environment, the art & literature, entertainment, social trends, human interest, religion and sports are also extensively covered.
BROADCAST DIVISION

This division has been established to enable DNA to service the electronic media & radio Bradcast (FM RADIO) Apart from producing documentaries and providing content to television channels and networks in & outside India, the TV division has plans to provide the domestic electronic media with Indian diaspora-related news generated by its network of bureaus across the globe. Our long term goal is to evolve into 24×7 news & entertainment channel catering to different regions of India.
We also help setting up Television Channels. Our Broadcast solutions division provides entire range of services from licensing to integration of equipments fro making the channel go on air. We also specialize in packaging & changing the look & feel of channels, GFX, content packaging, distribution, marketing, research and relaunching of news & entertainment Channels.
AV PRODUCTION
Provide full production services for :
Commercial Film
Ad Film
Documentary
Corporate Videos & AV?s
Corporate Identity Films
Music Videos
Talk Shows
Graphics & Animation Films: 2D & 3D Animation
Training Films
Line Production services for Television & Feature Films
Photo Shoots : Industrial & Fashion
WEB SOLUTIONS

DNA provides all the answers for developing an Internet strategy. It blends Design, Technology and Marketing Expertise to create a Web presence delivering outstanding Results. Talented website designers collaborate with our Technology group to create personalized, graphically superb, functionally sound websites.
INTEGRATED MEDIA PLANNING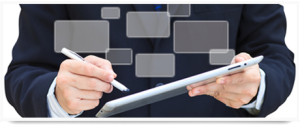 DNA provides comprehensive and integrated brand and media strategies for corporate and major institutions. Under this DNA undertakes to enhance public profiles of clients through a variety of activities. These include increased publicity of their activities and achievements through professionally written media releases; public relations activities; high-quality house journals and publications on a turnkey basis; and corporate brand identity manuals for easy identification & retention.?
DNA also creates or revamps websites and updates and maintains them. It is also in a position to write regular summaries/specialized papers on subjects of interest to clients that require high level contacts in industry and government.